Almost four years ago, at the end of 2013, Microsoft introduced the world to the Xbox One while at roughly the same time Sony revealed the PlayStation 4 to the console market. This makes an interesting moment to take a deeper look at the evolution both consoles have gone through since their debut. And it's an ideal opportunity to compare them to each other.
Over the years countless buyers in Pakistan have had to decide between the Xbox One and the PlayStation 4. But how can you decide?
By comparing key console characteristics like exclusive game titles, price and performance we hope to make the process just a little bit easier for buyers in Pakistan who are faced with this choice in the future.
Price: Xbox One vs. Playstation 4
Price-wise, the two consoles are quite similar. A basic version of each, with a 500GB memory and one controller included, is available online for around Rs. 30,000. Both Microsoft and Sony have been improving and expanding the performance and features of their respective consoles over the years. For example, new editions of the console include games and accessories and more memory. The PS4 has released three models to date: the PS4 Fat ( original), PS4 Slim and PS4 Pro in Pakistan.
An Xbox One or Playstation 4 with 1TB of memory, for example, will set you back between Rs. 33,500 and Rs. 33,000.
Besides the consoles themselves, it is also useful to take a look at the prices of the controllers for each machine. The standard Xbox One Controller costs around Rs. 6,500 online, while an additional Sony Playstation 4 DualShock 4 controller has a price tag of around Rs. 7,000. In this sense, both consoles are very similar.
Sales (and User Base): Xbox One vs. Playstation 4
Over the past decade, online gaming via consoles has gained enormous popularity with games like Uncharted, Halo and Ghost Recon counting millions of players all over the world. We will look at the games for each console in more detail later on. But first let's have a look at the size of the network of each console in terms of users.
By the middle of 2016, Sony stated that it had already sold more than 36 million units of their Playstation 4. The numbers for the Xbox One are less clear, but at the start of 2016 game producer EA's financial director stated that the sales of both consoles had reached a total of 60 million units. This means that 24 million of those are Xbox Ones.
Judging from these numbers, the Playstation 4 network is considerably larger. But in reality, both networks are large enough to create an enjoyable experience for any type of online gaming hunger you have.
Exclusives: Xbox One vs. Playstation 4 in Pakistan
An exclusive is a game title that is only available on one gaming platform. In this case it refers to games that are either available on Playstation 4 or on Xbox One (and Microsoft). The more high quality exclusives are being released for a specific console, the higher the potential value of that console to gamers.
Both the Xbox One and the Playstation boast several very popular exclusive titles, though it should be noted that most exclusives for Xbox are also available on Windows PCs. Some of the most-played titles are:
| | |
| --- | --- |
| Xbox One | Playstation 4 |
| Scalehound | Uncharted 4 |
| Forza Motorsport 6 | Gran Turismo Sport |
| Gears of War 4 | The Last of Us Remastered |
| Halo Wars 2 | Killzone: Shadowfall |
The Playstation 4 currently has about 1'200 games of which more than 100 titles are exclusives. There are about 900 games for the Xbox One of which only about 30 are exclusive titles.
The Xbox One has some truly excellent titles, such as the Gears of War and the Halo series, but the console truly stands out with exclusive racing games like Forza Motorsport 6 and Forza Horizon 3. The Playstation 4 excels in most other genres though, with titles like Uncharted 4, which Techradar awarded the "Play It Now"-stamp, and the incredibly advanced Bloodborne as prime examples.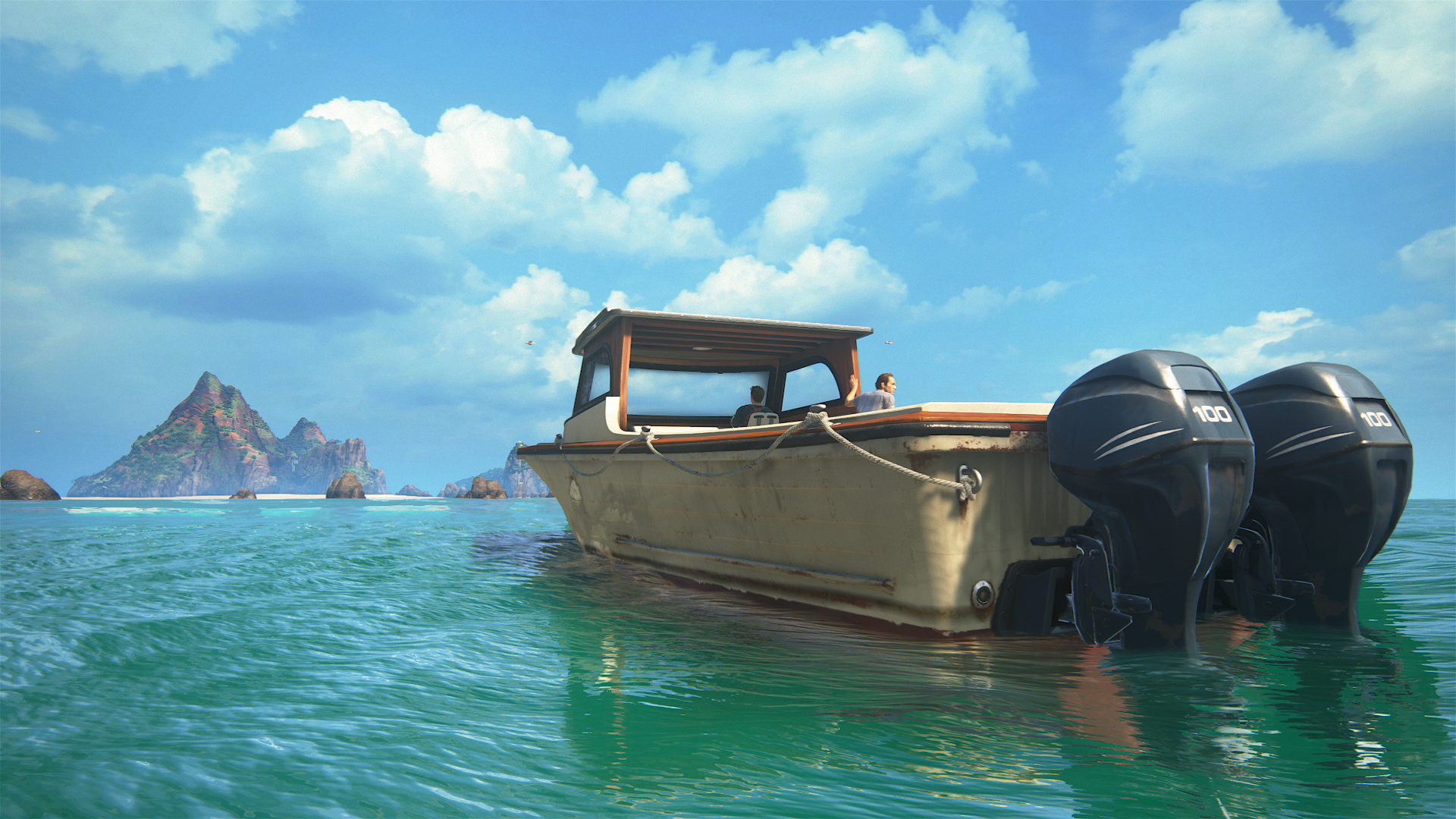 A screenshot from Uncharted 4 for Playstation 4 by Videogame Photography
Performance: Xbox One vs. Playstation 4
As mentioned earlier, both the Xbox One and the Playstation 4 have had updates coming out since their respective launches for gamers in Pakistan to keep improving their experience. To compare the performance of the machines, we will start by looking at the basic version with 500GB of memory of each console.
In terms of graphics, both consoles perform admirably. Both possess an 8-core x86-64 AMD Jaguar processor with 8GB of RAM, an AMD Radeon GPU and a 500GB hard drive. A difference exists in the area of game resolution, though. When looking through the IGN Database, we can see that some titles, such as Shadow of Mordor and Batman: Arkham Knight, run at full 1080p on the Playstation 4, while gamers on the Xbox One will have to do with 900p for those same games.
Online Gaming Subscriptions: Xbox One vs. Playstation 4
Finally it is both interesting and useful to briefly study the subscriptions necessary to game online with each of the consoles. These give you access to the network's servers and provide you with additional memory space in the cloud. They also allow you to play several games for free online. For the Xbox One, the subscription is called Xbox Live Gold, while the Play Station 4 subscription is called PS Plus.
In terms of price both subscriptions are largely the same (both can be found for about Rs 6000), but the big difference between the two is the availability of free games. The quantity and quality of the new games each month is hard to predict. But PS Plus allows you to download all available free games at the start of each month. With Xbox Live Gold, every month's free games are only available for downloading for about two weeks each time. This is a minor difference, but it does affect the user-friendliness ratings.